Doha Metro
Partner: LYSYS Qatar W.L.L., Location: Qatar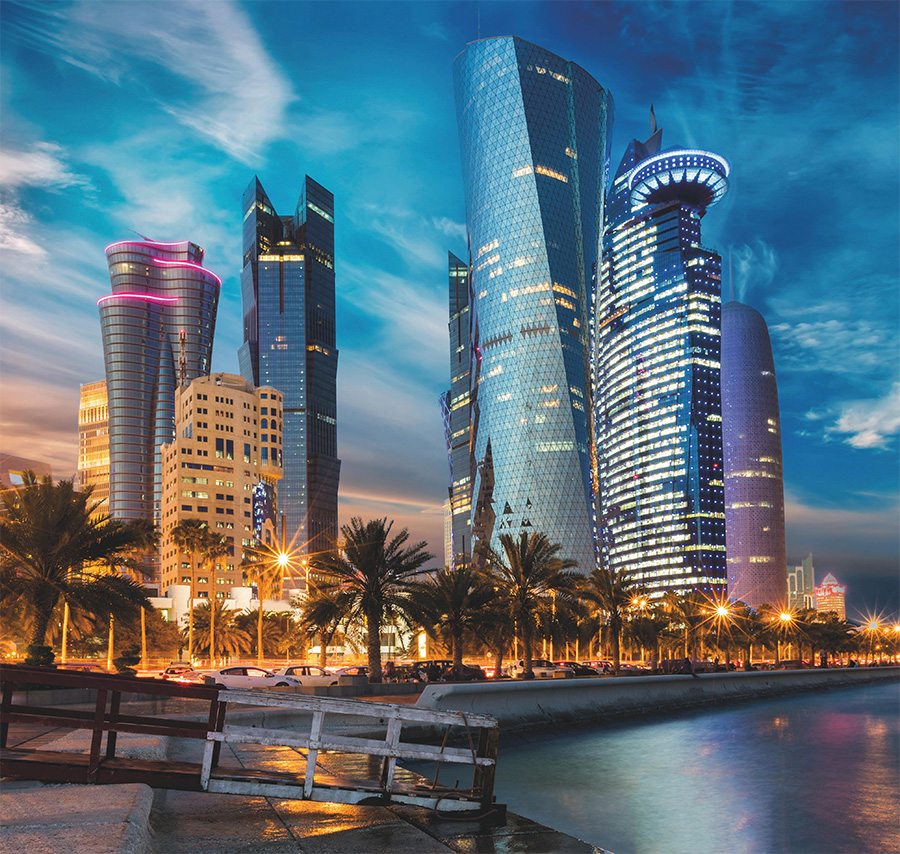 HIGHLIGHTS
2 redundant servers
2 operator workstations
41 control panels with bus couplers and bus terminals (BECKHOFF)
8 pairs of redundant IPC (BECKHOFF)
5 standalone IPC (BECKHOFF)
4 Fiber-Optic rings
12,000 IO
Communication protocols:

MODBUS RTU
MODBUS TCP/IP
BACnet IP
IEC 60870-5-104
SNMP
TwinCATADS

Monitoring and control of HVAC, Lighting Con- trol, Fire Protection, Electrical and Plumbing Systems.
A modern Depot for the most modern Metro network in the world.
The commissioning of the first phase at the end of 2019 made Doha Metro in Qatar one of the world's most modern urban transportation systems. The system was executed by Qatar Rail with support from Deutsche Bahn International.
Construction took place in several phases. Phase 1 is composed by 85 kilometers network with 37 stations and divided into 3 lines (Red, Green and Gold).
The offer for the turnkey, autonomous Metro network was made by a consortium consisting of companies: Mitsubishi Heavy Industries (MHI), Mitsubishi Corporation, Hitachi, Kinki Sharyo and Thales.
The project includes 75 subway trains, the rail network, the supply of power and everything required for successful operation (signals, telecommunication systems, ventilation systems, etc.)
The Depot project
The Depot for the green line lies 24 kilometres outside of Doha. The total area is 160,000 m2 with 23 buildings. A Building Management System based on evon's XAMControl is installed in 13 of them.
XAMControl was selected for a variety of reasons. On one hand, the system's concept matched the requirements very well. On the other hand, XAMControl's functions such as redundancy on the server and automation layers, object-oriented development, Office integration, hardware independence and the rapid instantiation provided considerable advantages.
Special mention to the advance control provided in the Stabling Hall building, where several distributed HVAC systems (air handling units, exhaust fans, platform temperature transmitters and train presence detectors), are working cooperatively and adapt themselves depending on the tracks that are occupied and the number of stationed trains.
LYSYS Qatar W.L.L. evon system integrator was responsible for the successful completion of this ambitious project.
Contact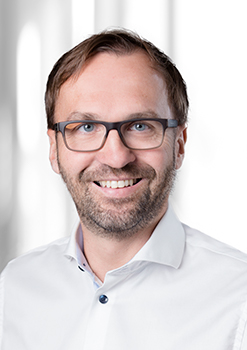 Christian Hofer Sales Building Management Germany, Austria, Switzerland
More about the evon Projects in Building Management?
Fill in the form below our call Patrick Resch!