Himmelreich tunnel / Central Control Room South (ÜZ Süd)
Partner: Dürr Austria GmbH
Location: Hausmannstätten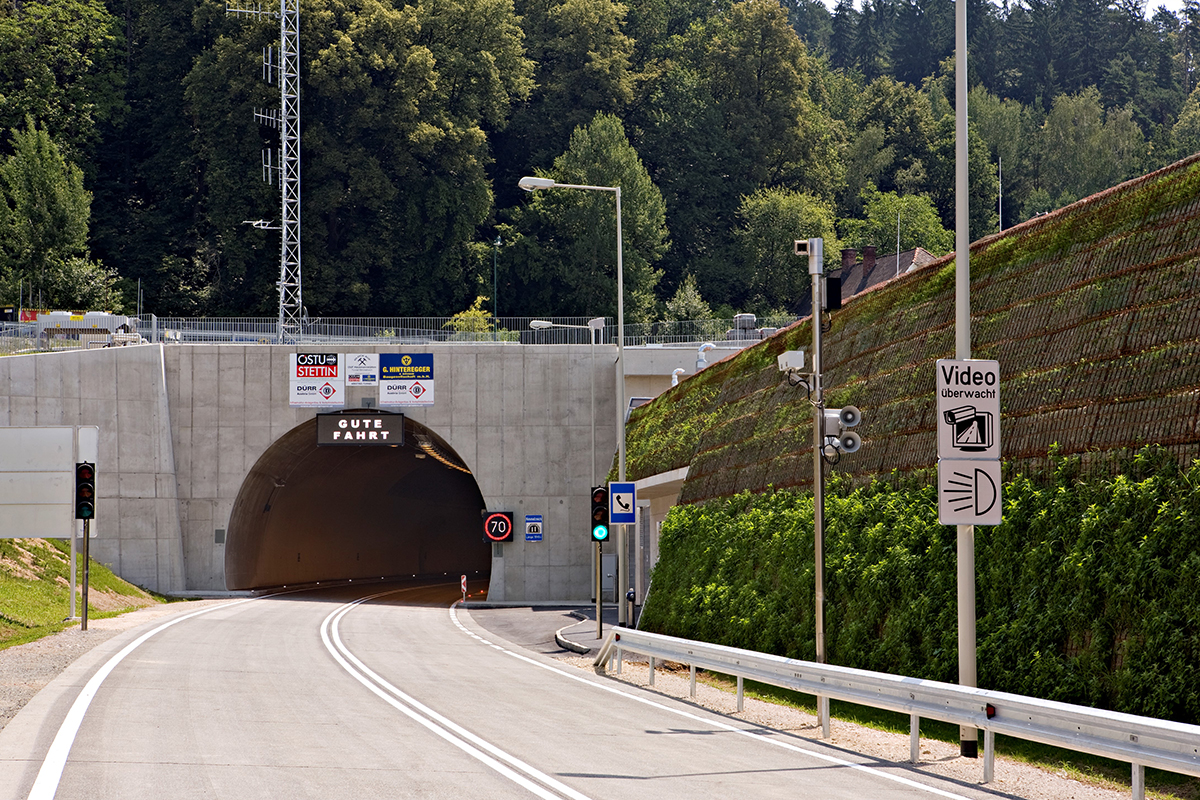 HIGHLIGHTS
Himmelreich tunnel
4 redundant PLC Station
3 local PLC Station
6.500 external data points

Central Control Room South
Redundant Solution Server
2 redundant Multimonitor Operator stations with multi-touch
Redundant database server
Interface and control of video wall (Video Survillance and tunnel operation)
25.000 data points
The Himmelreich tunnel is located at the B73 and is on of five tunnels to be operated and maintained via the Central Control Room South.
It is a by-pass for the village of Hausmannstätten with a length of 1,4 km.
Besides the control system for the tunnel, the equipment for the Central Control Room South – owned by the styrian government - was the second challenge within this project.
Via this Central Control Room all southern styrian tunnels – except the highway tunnels - are operated and maintained, these are:
Tunnel Feldkirchen
Tunnel Grabengürtel B67A
Tunnel Gnas-Gniebing B68
Tunnel Voitsberg B70
Tunnel Himmelreich B73
which sums up to more than 25.000 data points to be integrated into one central control system – XAMControl.
One highlight of this project is the totally new operating concept that was realized. All equipment can be controlled via multi-touch operator stations, each equipped with 4 monitors.
This innovative approach leads to new approaches in operators interaction. All operator stations are realized using a hot-standby technology for realizing and securing high safety and perfect availability.
Contact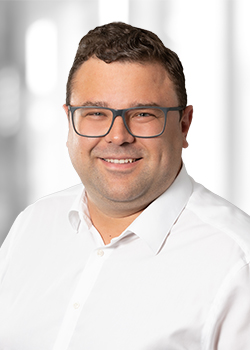 Daniel Seewald
Area Director - Traffic Management
More about the evon Projects in Traffic Management?
Fill in the form below our call Daniel Seewald!