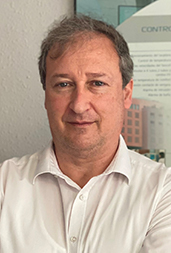 Claudio Guezuraga
Director Técnico
T. +34 944 753 099
cguezu@ingetek.com
New Partnerships in Record Time: The Zendal hospital in Madrid demonstrates how a hospital can be built in just 100 days and how this initiated a new partnership.
The « Hospital de Emergencias Enfermera Isabel Zendal » is a public hospital in Madrid that became operational in December 2020 after a construction time of just 100 days. It is one of the most important hospitals in the metropole of Madrid to help cope with the Corona pandemic with its 960 beds and a 48-bed intensive care wing.
New partnership with REGIN IBERICA/INGETEK
It goes without saying that erecting a hospital during a pandemic posed particular challenges.
We were thus more than pleased that REGIN IBERICA/INGETEK decided to use evon XAMControl and that our first mutual project could be completed with considerable success and efficiency. This was the foundation for the signing of a system integrator contract between evon and REGIN IBERICA/INGETEK for Spain and Portugal.
Three Pavilions, One Hospital
The « Hospital de Emergencias Enfermera Isabel Zendal » was planned according to the experiences made during the first Corona wave in the Spring of 2020. The building complex consists of 40,000 m2 divided into three pavilions than can be operated independently of each other. The hospital fulfils the highest standards regarding medical safety and pandemic management. Patient entrances and exits are separated and the ventilation system ensures virus-free fresh air.
evon XAMControl is a central building management system that visualizes and controls the building climate, lighting and the fire protection system. A redundant server and three operating stations guarantee continuous monitoring and rapid reaction if needs require.
Successful together
A project such as this requires excellent collaboration between all participating companies. We are particularly pleased that REGIN IBERICA/INGETEK decided upon evon XAMControl and that we could complete this project successfully together and thus made a small contribution to the fight against the pandemic.
HIGHLIGHTS
1 redundant server
3 operating workstations
Communications protocols:
- MODBUS TCP/IP
- BACnet IP
- MODBus
Monitoring and control of heating, ventilation and climate. Control of lighting, fire protection, electricity supply and drains.
Contact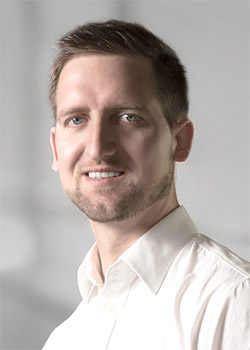 Gerald Hirschmann
Sales Manager XAMControl
More about the evon Projects in Building Management Systems?
Fill in the form below our call Gerald Hirschmann!