Karawankentunnel
Partner: Dürr Austria GmbH
Location: Kärnten/Slowenien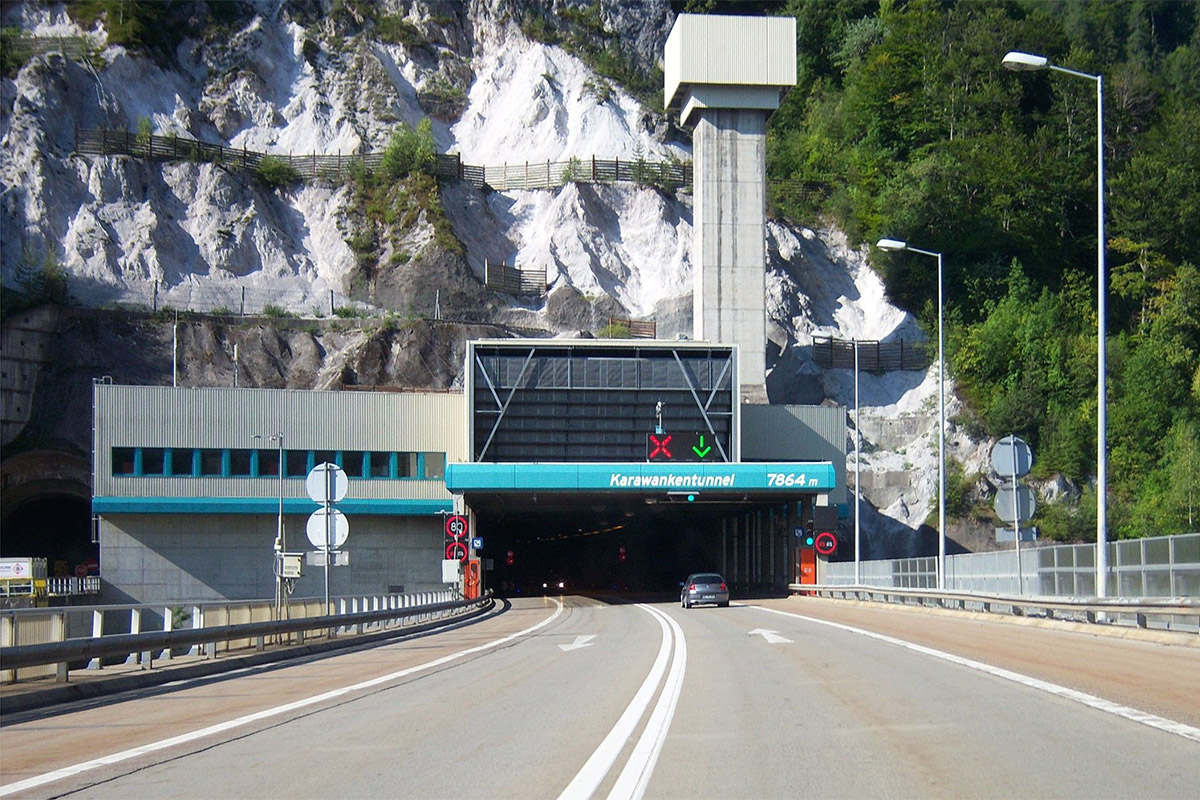 HIGHLIGHTS
5 redundant PLC stations
1 redundant server station
4 Multi-Monitor workstations (4 monitors each)
14 Touchpanels
Aprrox. 20.000 I/O Datapoints
Tunnel length: 7.864m
Our Services
Concept design
Solution realization
System improvements
Interface anhancements
Implementation B&R Hardeware for XAMControl
Startup and training
Austria and Slovenia connected safely - that is the short version of the result from the modernization of the entire automation environment in the Karawankentunnel. The tunnel is located on the highway A11 in Carinthia, the project was realizes together with our Partner Dürr Austria. A replacement of hardware components and a new network concept as well as a new concept for the traffic control system led to the latest standards in these areas not only due to the multi-language capability of XAMControl.
New System Concept
For the first time all hardware components (redundant PLSs, I/O field devices) were connected via the existing highly reliable TCP/IP network. By that a diagnoses of all connected devices was available even down to field level.
XAMControl evolution 2
The PLC hardware are provided by B&R (Bernecker und Rainer) – the APC control platforms - which are entirely integrated in the software concept of the new XAMControl evolution 2. The modular B&R X20 series covers all aspects of the I/O-field level demands, XAMControl proved its advance as the platform for realization of complex and distributed automation tasks.
New Emergency Call Concept
The realization oft he new Emergency Call Concept as designed by ASFINAG was one of the highlights oft he project. The main issue was to simplify and standardize the interfaces between the affected devices.
Multi-Language
Due to the fact that the shifts are continuously changed between Austria and Slovenia the multi-language capabilities of XAMControl were intensly used. A translation of the entire visualization as well as the text-to-speech audio-response for the alarm messages was integrated. To make that possible, support from two sides was requested: the entirely integrated translation tool based on Google Translator and – of course – a professional translation agency.
Contact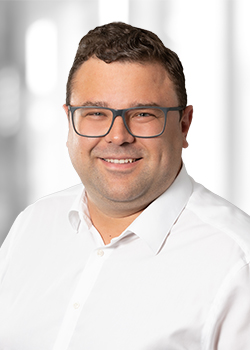 Daniel Seewald
Area Director - Traffic Management
More about the evon Projects in Traffic Management?
Fill in the form below our call Daniel Seewald!