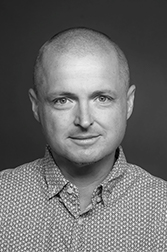 Ing. Christian Hennerbichler
Authorised Officer GTS Automation GmbH
T. +43 (0) 1 865 89 07 600
christian.hennerbichler@gts-automation.com
Modern Building Management for Logistics and a Kindergarten
Kellner and Kunz AG is known as the expert for screws, tools, dowels, fasteners, construction, metal, DIN and standardised parts. GTS Automation GmbH, evon's partner, was selected to install the entire building management system for the new logistics centre.
Kellner & Kunz is one of the two leading companies belonging to the RECA group of 27 companies in 19 countries. The group concentrates on servicing the markets for industry and craft and offers a competent and comprehensive portfolio of products and services. The logistics centre in Wels directly supplies all customers in Austria and Eastern Europe.
GTS specialises in the automation of classical heating, ventilation, and air-conditioning systems (HVAC control). The company also offers specific control solutions for the lighting, shading and climate control of individual rooms. The seamless integration of further, relevant, disciplines enables video access and alarm systems to be integrated into an overall system thus creating an extensive building management system.
Kellner and Kunz AG doubled their logistics footprint at their headquarters in Wels with the construction of a modern logistics extension in 2019 and 2020. GTS Automation AG relied on evon XAMControl for building management.
The project includes the control of heating, ventilation, and cooling systems as well as the entire smoke extraction control with a certified ring bus system complying to ÖNORM F3001.
Thanks to the flexibility and openness of evon XAMControl, the room automation from Thermokon Joy could be integrated quickly and efficiently via Modbus. The fire dampers and the smoke extraction control (both supplied by Agnosys) were connected via BACnet.
Fresh Air for the RECA-minis
In addition to the logistics centre, the company's own Kindergarten "RECA-minis" profited from the advantages of the new building management system based on evon XAMControl: The control of the ventilation system is done on demand and zone-by-zone per room via air quality sensors that ensure the continuous supply of fresh air in the rooms and simultaneously operates the system with the lowest possible energy consumption.
Contact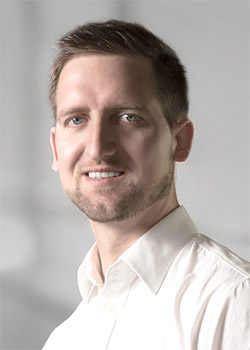 Gerald Hirschmann
Sales Manager XAMControl
More about the evon Projects in Building Management?
Fill in the form below our call Patrick Resch!