Komptech is a technology supplier for waste treatment and has invested in automation, selecting evon XAMControl as an exclusive automation platform.
Komptech has agreed an exclusive cooperation with the automation specialist evon for the use of the evon XAMControl automation platform. F.l.t.r. Christian Oberwinkler (CTO Komptech), Heinz Leitner (CEO Komptech), Andreas Leitner (CEO evon), Rene Hirschmugl (Business Unit Manager Industry evon) (Photo: Komptech)
Automation solutions help companies in the waste sector to cope with the increasing requirements in waste treatment. Digitalization, networking, sensors and machine learning are used to improve the efficiency of waste preparation and increase the quality of manufactured, secondary raw materials. Komptech, a leading international high-tech supplier of machines and systems for mechanical and biological processing of waste, is working together with evon to drive the digital transformation of its portfolio forwards.
During the collaboration, evon XAMControl will be adapted to the specific requirements of the waste industry and will be applied exclusively by Komptech in the recycling industry. The platform gives Komptech the foundation for the digitalization and networking of machines and equipment in the spirit of Industry 4.0.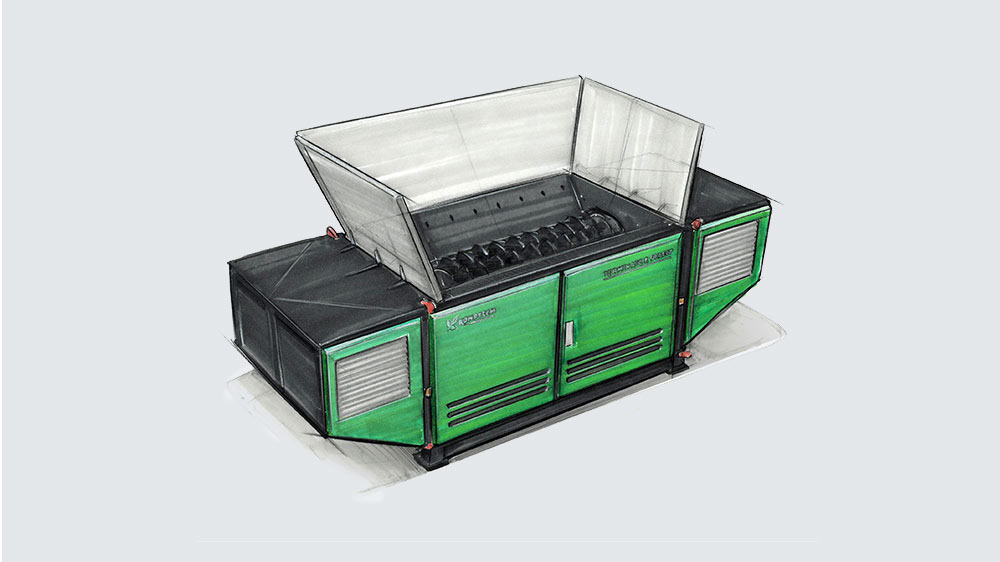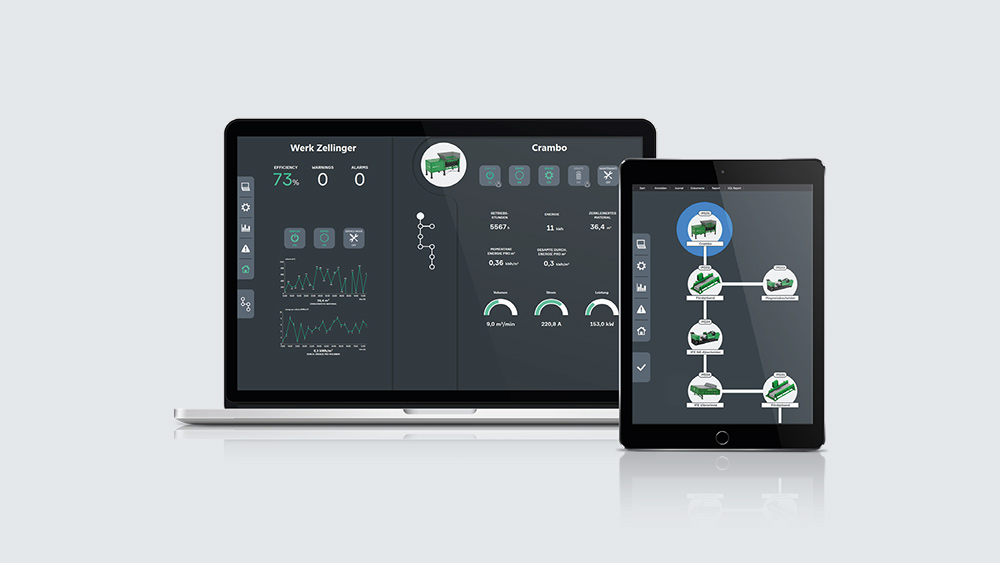 Optimization through Digitalization
Tailored for use in the waste industry, evon XAMControl is able to permanently monitor and improve the productivity and effectivity of an entire plant. For example, a set of defined process parameters can be monitored during the separation of defined fractions and the speed of material flows in different parts of the plant can be aligned. A server controls the plant processes and enables the traceability of each step and also alarm management. For example, a quality assurance warning can be triggered if a certain level of impurities is exceeded.
Multiple machines and systems can be networked to a waste processing line using evon XAMControl's standard interfaces. The centrally acquired data forms the basis of reports and assessments for process optimization.
Komptech is a leading international supplier of machines and systems for the mechanical and biological treatment of solid waste and for the preparation of wood biomass as a renewable energy carrier. The product portfolio contains more than 30 different types of machine that cover the significant process steps in modern waste treatment: shredding, separation and biological treatment.
Contact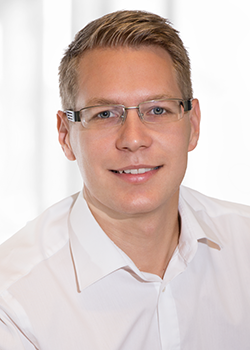 Rene Hirschmugl
Area Director - Process Control Engineering
More about the evon Projects in Process Control Engineering?
Fill in the form below our call Rene Hirschmugl!