Efficient Update with new evon Partner for the Sewage Treatment Plant in Gammertingen
SCALACS Informationstechnik GmbH has been a partner with evon since 2015 and has already implemented a series of projects in the field of wastewater equipment and in water supply. The sewage treatment works in Gammertingen is an earlier SCALACS project controlled since 2004 by an inhouse developed process control sys- tem, DS3000.
Rapid and Efficient System Exchange
When migrating to evon XAMControl as a process control system, the highest priority was given to the faultless import of over 4000 data points from the existing DS3000 system. To do this, SCALACS developed an export program that prepared the data in the format required for import by the evon XAMControl using the Solution Importer. This created a basis for a rapid and efficient exchange of system. Since 2017, the sewage treatment works in Gammertingen has been visualised and controlled by evon XAMControl.
Alarms and Shift Planning
After successful migration, a series of ACCs and libraries were developed in a collaboration with the municipality of Gammertingen. This enabled the control of the sewage treatment works to be significantly optimised. In addition, the alarm function integrated in evon XAMControl was extended by shift planning several months into the future.
Future-Proof Partnership
evon and SCALACs are proud of the collaborative partnership. It is perceived by both parties as cooperative and customer-centric while guaranteeing customer service that can be depended upon.
Contact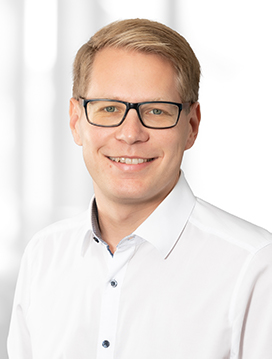 Rene Hirschmugl
Area Director - Process Control Engineering
More about the evon Projects in Process Control Engineering?
Fill in the form below our call Rene Hirschmugl!