SHEIKH ZAYED Tunnel
Partner: Dürr Austria GmbH, Sirti FZ LLC
Location: Abu Dhabi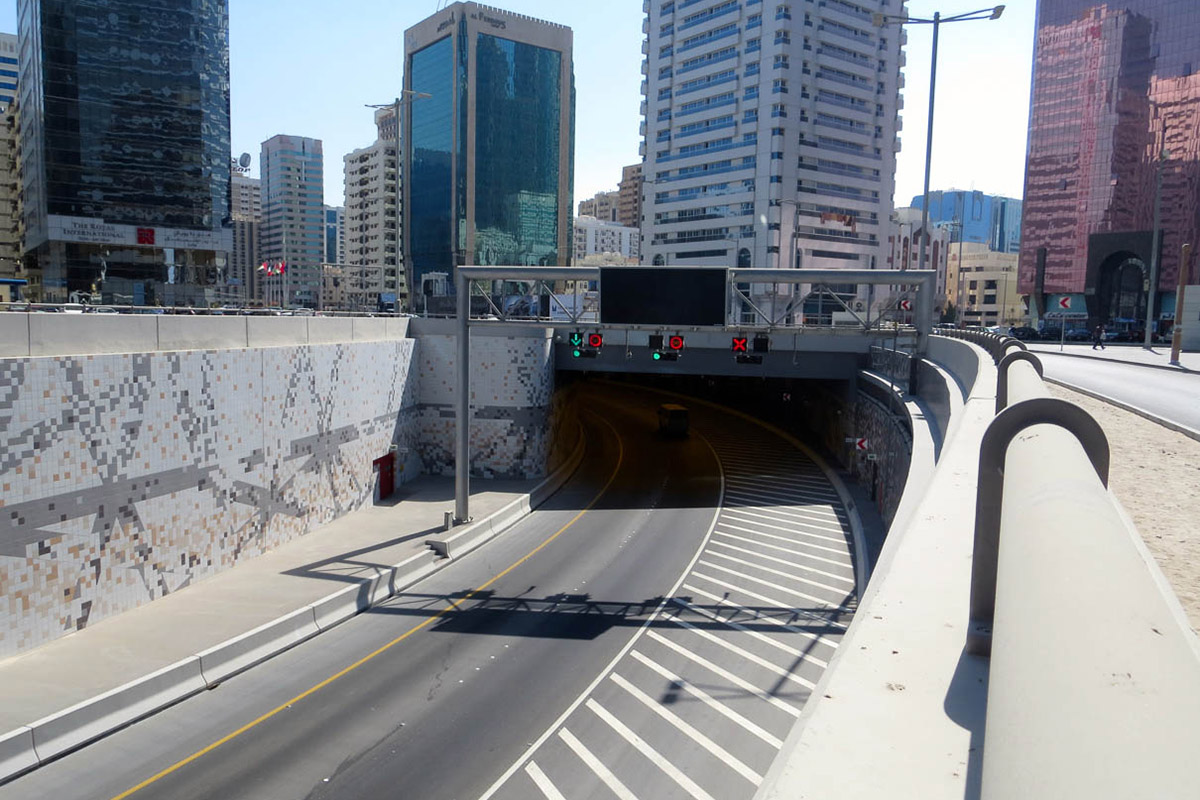 HIGHLIGHTS
2 control rooms
Redundant server station
Rule-based traffic control system divided into more than 300 incident zones
12 multimonitor operator stations
3 videowalls
Interfaces:
FEP Client: 386 variable message signs,
SNMP: Switch, IT surveillance,
OPC-Client: local PLCs (~ 6000 DP), Access control system (~ 7000 DP), Lighting system (~ 1500 DP), Public addressing system (~ 200 DP),
WATTS-Client: Traffic counting (~3700 DP),
NetAvis-Client: Incident detection (~ 8000 DP),
BACnet-Client: Fire alarm system (~ 2000 DP),
CMC-Client: CCTV-system
A giant road construction project with far-reaching implications
At the 5th December 2012, SHEIKH ZAYED tunnel in Abu Dhabi was opened. This tunnel is the final link within a giant road construction project in the heart of Abu Dhabi. It was started in 2007 with a budget of over 1 billion Euro including the most advanced street tunnel system in the Middle East.
Comprehensive Software Solution
XAMControl was chosen as a software platform for the SHEIKH ZAYED tunnel to cover the challenges regarding safety aspects as well as video technology (CCTV) within one system. In each direction of the 2.4 km long tunnel and 1.8 km depressed area 4 lanes are available for the motorist. The tunnel is equipped with the latest traffic and security technology.
The latest traffic technology
A remarkable novelty is the traffic security system ITSControl, a model based, dynamic traffic control system, coordinating all safety equipment in the tunnel. Thereby the lane control-, the speed control- and information signs as well as the traffic lights are automatically controlled based on detected incidents (congestion, fire, accident, pedestrians, ...) to guide the motorists.
Contact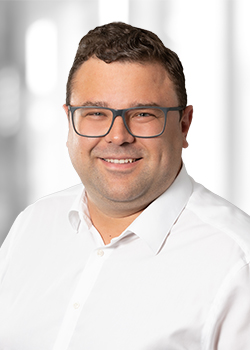 Daniel Seewald
Area Director - Traffic Management
More about the evon Projects in Traffic Management?
Fill in the form below our call Daniel Seewald!