The Icon Vienna
Partner: GTS Automation, Location: Vienna, Austria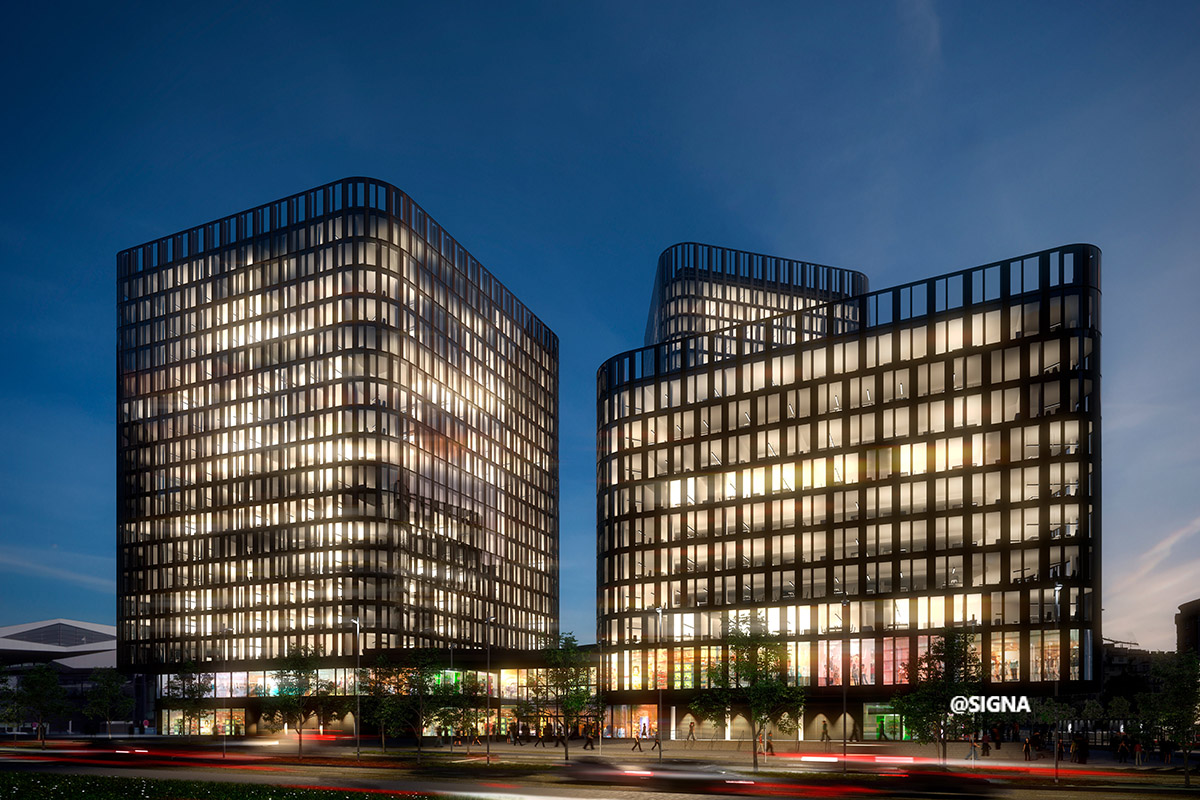 HIGHLIGHTS
Measurement and control technology using XAMControl, approx. 2,000 data points for ventilation, heating and cooling
evon Smart Room for individual room control
188 Smart Room boxes (main and extension boxes)
Division in rented area to one main and one extension box to minimise cabling
Flexible axis concept with up to 16 axes per box/rented area
4 rented areas per floor
Installation and commissioning by GTS Automation
Commissioning via Tablets and WiFi sticks
Implementation of consistent energy monitoring via the integration of BELIMO energy valves
Network structure independence thanks to commissioning via autonomous WiFi
Generic integration of individual room control in XAMControl via OPC UA
Absolutely no connection faults thanks to standardised generic integration
THE ICON VIENNA
An ensemble of three office towers is currently under construction on the site of Vienna's new central station that have been superbly integrated in terms of urban planning. The Icon Vienna, constructed by SIGNA, combines the greatest long-distance effect with high flexibility of use. The office towers, up to 88 metres in height, are suitable for a company building with corporate image. They have a joint lobby and direct access to the train station and to public transport.
Combing floor space efficiency with flexibility of use
The greatest strength of very modern office buildings is their ability to be multi-purpose. The office spaces can be individually adapted and offer numerous options for innovative arrangements – from classic individual offices to open space solutions: everything is possible. Emphasis has been laid on stylish architecture and above all on the sustainability of the building resulting in the complete integration of geothermal energy, ground water and energy-saving component activation. The ideal connection to public transport (direct access to train and subway), the public zone with a wide choice of eating places in the connecting ground level, the direct connection to Vienna's airport (30 minutes) and to the motorway (A23, A4) make The Icon Vienna an ideal business location.
Workspace of the future
The conventional workspace as is common today will no longer exist in 2030. Offices will become work locations in the future. These spaces, called "Implicit Offices", will be an amalgam of work location and appropriate environment - hubs to deal with daily requirements and needs. Of course, increasing flexibility changes the requirements placed on equipment and furniture: The office of the future will become more comfortable. Objects such as sofas, lamps and carpets will replace the classical layout of desks and chairs. Furniture will no longer be functional but will offer the worker the greatest possible freedom to unite comfort, creativity and productivity under one roof. At the same time, the workplace will contain many services to serve the worker's comfort needs such as supermarkets, child care, doctor's surgeries, fitness clubs, excellent access to public transport and, of course, gastronomy.
evon Smart Room
Our partner GTS Automation decided to implement evon's Smart Room to ensure that open-space and implicit office can.
Contact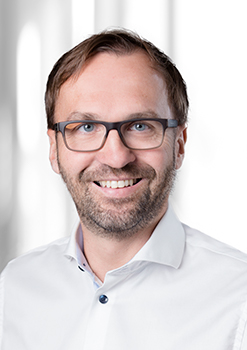 Christian Hofer Sales Building Management Germany, Austria, Switzerland
More about the evon Projects in Building Management?
Fill in the form below our call Patrick Resch!