Unipark Salzburg
Partner: R+S Group
Location: Salzburg, Austria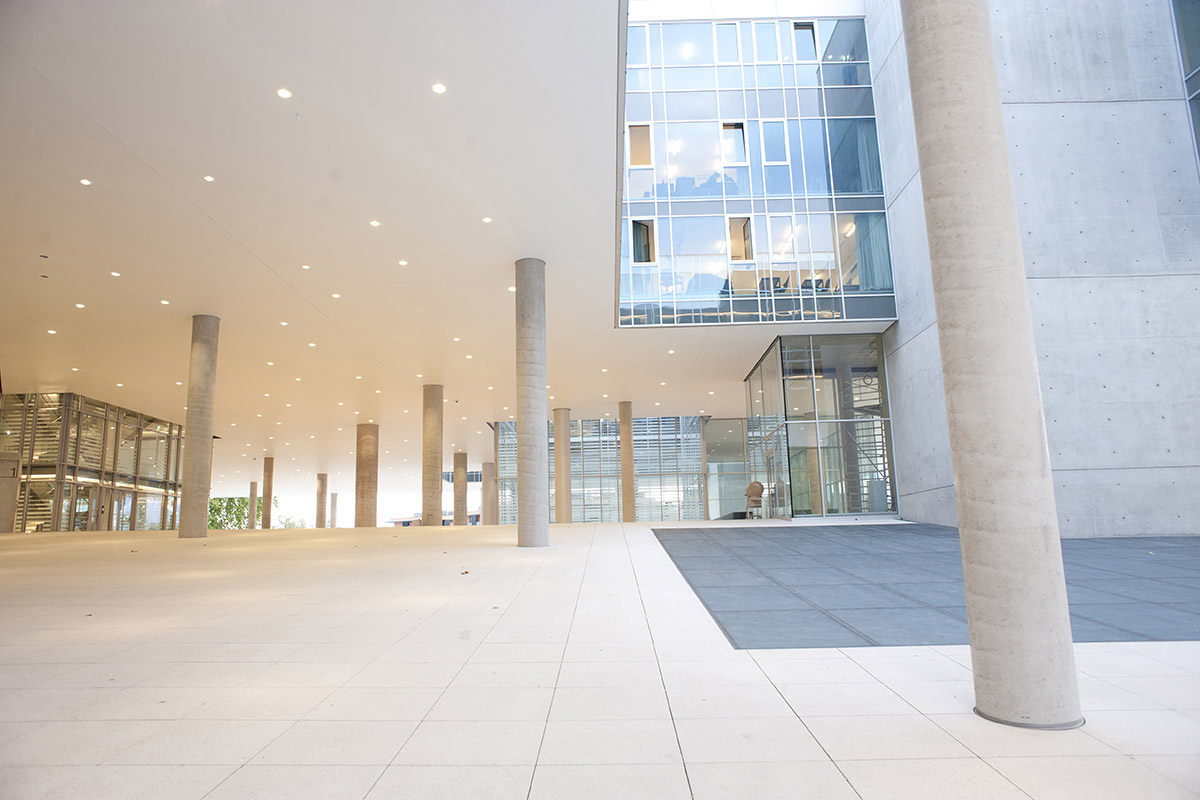 HIGHLIGHTS
1 redundant solution server
6 redundant PLCs
XAMControl application: Ventilation, Heating (geothermal), Climate control, Individual room control, Inclusion of media equipment
Interface: M-Bus, media equipment, EIB/KNX
11.700 data points: 6.300 DP via Beckhoff terminals, 5.400 DP via EIB/KNX and TCP/IP (mediaequipment)
Key building facts: Approx. 17.000 m², Approx. 730 seats in 4 auditoriums, Approx. 350 seats in 9 seminar rooms
The Unipark in Nonntal sets international standards in cultural and social sciences.
This airy, light and transparent-seeming glass construction captivates via hundreds of metal louvres that control the incidence of sunlight. The architecturally clearly structured object is supported by columns that enable barrier-free access for pedestrians. The core of the building is the large library and the auditorium centre. The roof terrace is particularly attractive with a cafeteria and wonderful panoramic views.
Intelligent Room Control
The programming of the building management systems that control the individual rooms concerning ventilation, heating and cooling was done via XAMControl. Energy consumption was optimized through the implementation of intelligent and tried & proven control strategies.
Efficient energy production
The energy provision was achieved via a preceding energy production stage. The advantage of such a consumption-oriented system is that only the energy that is actually required is demanded.
The redundant SCADA servers run in the IT centre at the University of Salzburg on virtual servers.
Commissioning was carried out by R+S Group and evon.
Contact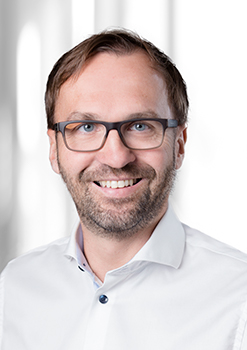 Christian Hofer Sales Building Management Germany, Austria, Switzerland
More about the evon Projects in Building Management?
Fill in the form below our call Patrick Resch!