Zentralwarte Kärnten - ZWK
Partner: Dürr Austria GmbH
Location: Klagenfurt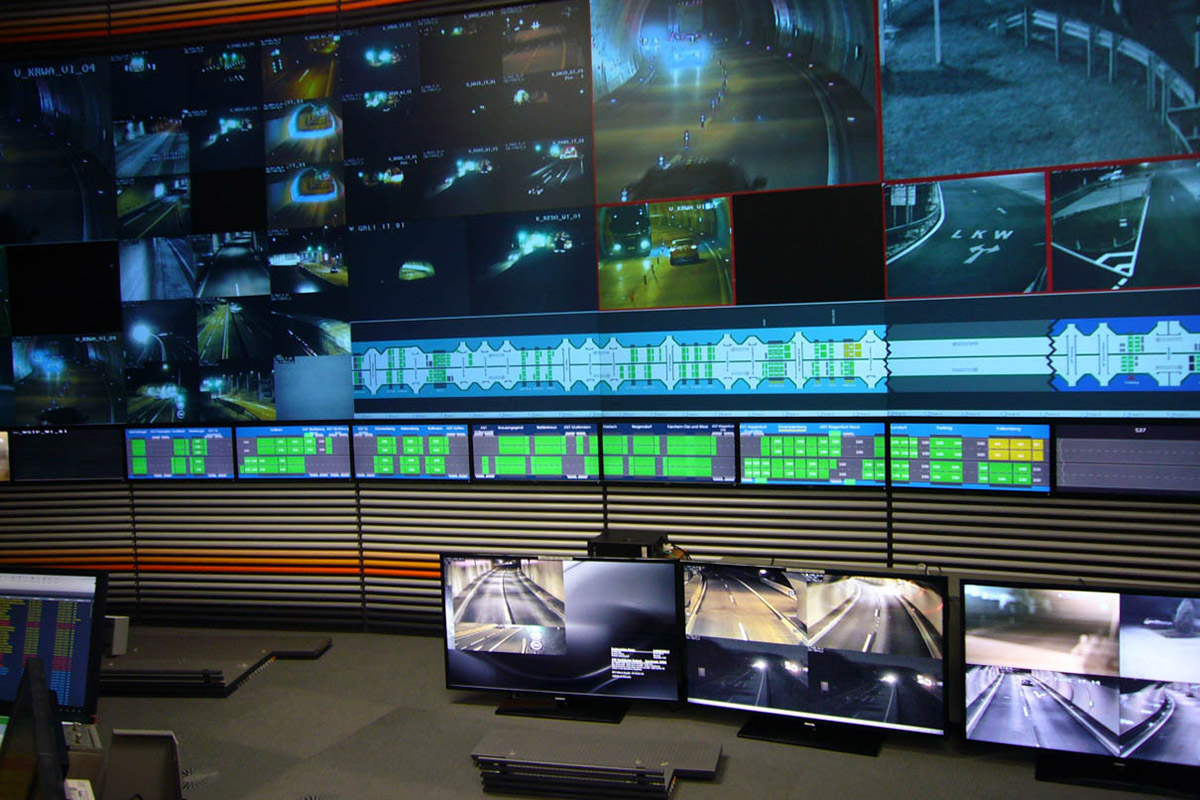 HIGHLIGHTS
Replacement of an existing SCADA system during 24/7 operation
52 integrated tunnels and systems
21 interfaces to remote systems: IEC104, OPC UA, Corba 2.0
300.000 external datapoints when completed
Virtualised cluster solution
16 cube video wall
Integrated VBA operation
5 operator stations with up to 16 monitors
Continuous refurbishment of tunnel systems makes it repeatedly necessary to connect them to the corresponding control centre.
Due to the wide range of tunnel refurbishment measures in Carinthia, it has become necessary to implement a new, powerful control system that completely supports all the new requirements regarding modern tunnel systems. The new control system in the Carinthian Control Centre was successfully completed in 2015 and ever since then has been running with XAMControl without interruption. The final phase of the project will be one of the largest monitoring control centres in Austria with approximately 300,000 external datapoints.
Modern clustersolution
The absolute highlights of the new control system are the complete integration of the ASFiNAG (VBA) traffic management system, a new concept for video wall control and the total virtualisation of the control system based on a modern cluster solution.
Specific user interface and intuitive Managementtools
The maximisation of user benefit was given top priority in the project. All design features for the graphical user interface (GUI) were coordinated with all project members and especially with the operators of the control centre in a series of workshops. The results are worth the effort and contain, for the first time, all important system operations in one user interface thanks to the complete integration for the traffic management systems. Furthermore, intuitive video, alarm and traffic management tools were created and are available to the operators for their daily and highly responsible work.
Contact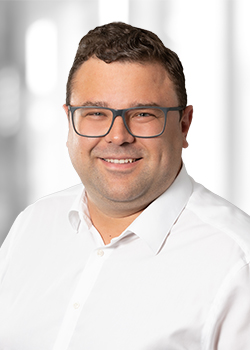 Daniel Seewald
Area Director - Traffic Management
More about the evon Projects in Traffic Management?
Fill in the form below our call Daniel Seewald!