Luxury on Vienna's Börseplatz 1 Square
Partner: GTS Automation, Location: Vienna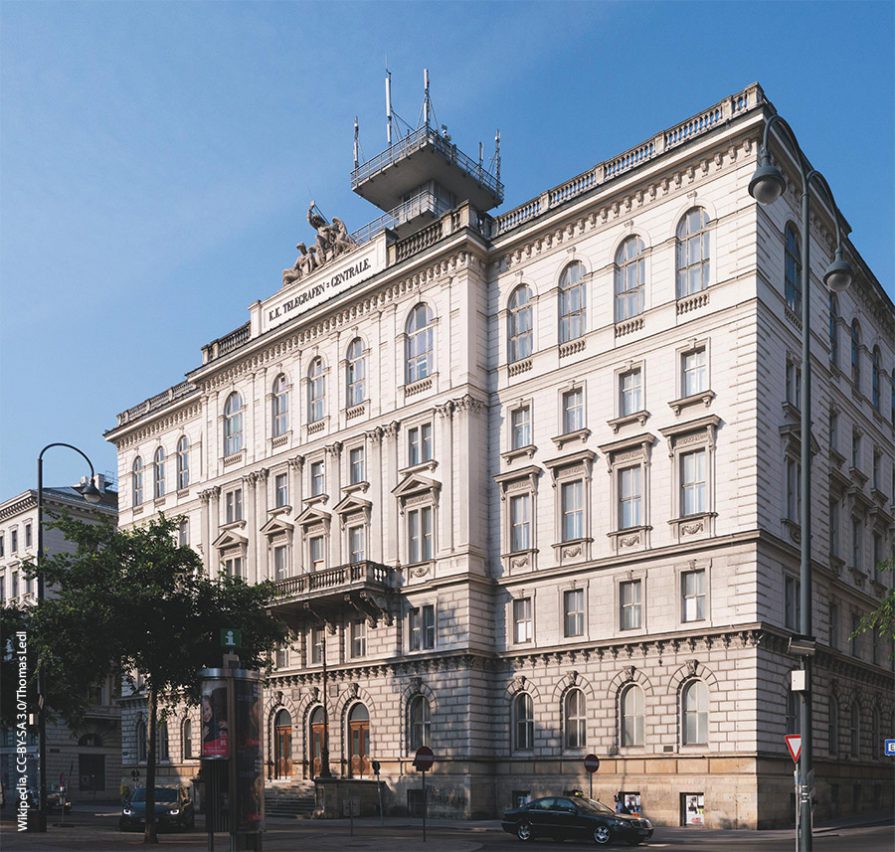 HIGHLIGHTS
Seamless smart home integration in smart building(evon Smart Home/evon XAMControl)
Gross floor area: 22,133 m2
39 apartments
6 offices
54 garage parking spaces
Skyview Penthouses
Imperial Lofts
Luxury Apartments
The last magnificent building of Vienna's city centre is reborn.
The building on Börseplatz 1 square in Vienna was constructed between 1870 and 1873. It served as the Imperial Telegraph Centre and was used by the Austrian Post until 1996. Following more than 20 years of vacancy, the historical building is now being revived. Immovate, an investment company from Graz, and Börseplatz 1 GmbH & CoKG, a development corporation from Vienna, are working together to build a total of 39 independently financed owner-occupied apartments. Thanks to elaborate revitalisation efforts, the apartments boast state-of-the-art smart home technology and building management systems for highest efficiency whilst meeting the stringent requirements imposed by the Federal Monuments Authority Austria.
Of Concierges and Wine Cellars
Besides exhibiting a room height of up to 7.5 meters, the apartment complex emerging from this luxury housing project not only includes a concierge service for everyday necessities, but also a private wine cellar. In addition, the apartments have been equipped with evon Smart Home by the SAW company and the building's management system is controlled centrally by evon XAMControl.
Smart Home plus Smart Building
To ensure that overarching systems such as heating and cooling, which are regulated based on the data collected by the weather station, work together efficiently with each room's temperature control, the systems have been integrated into evon XAMControl acting as a building management system. The integration of such systems allows individual functions to work autonomously (entrance surveillance, lighting, apartment air conditioning etc.) whilst ensuring that the overall system (e.g. ventilation system control for background ventilation and airing) functions as efficiently as possible.
Wings & Slides
On the top floor of the building, the roof windows are equipped with shading and are connected to the evon Smart Home weather station via a network to provide shade and regulate room temperature as required. The electric motors are monitored by the building management system, which acquires all data on room temperature and humidity and stores it for future optimisation.
Smart Home apartments give the concierge more time to tend to important everyday necessities.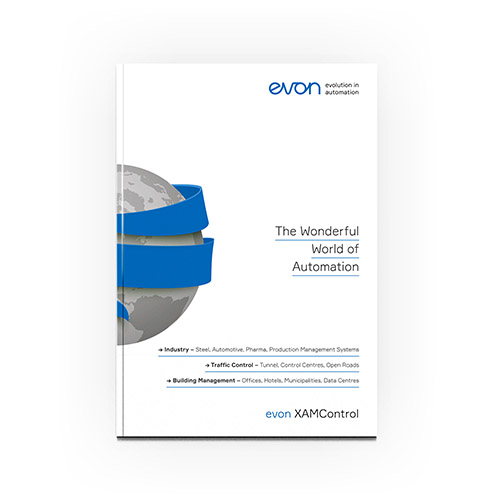 More about evon XAMControl?
evon XAMControl summarized in a PDF, just fill in the form and we will send you the download link immediately.