HIGHLIGHTS Friendship Hospital
The Friendship Hospital is a university clinic and as such an important research institution in Laos. The focus lies on the treatment of orthopaedic and neurological patients, and kidney diseases.
Beds: 308
Building area: 18.000 m2
HIGHLIGHTS Diagnostic and Surgical Centre
Turnkey new construction of the hospital
Building area: 7.930 m2
XAMControl will provide the entire measurement and control technology for two hospitals in Laos and Papua New Guinea.
Vamed is the international leader in the provision of complete solutions for hospitals and other facilities in the health sector. The portfolio reaches from project development, planning, turnkey installation, maintenance, and technological, business-related and infrastructural services up to the total facility management of healthcare facilities.
Beckhoff & XAMControl
The hospitals in Laos and Papua New Guinea were built new and Caverion was responsible at both of them for the entire measurement and control technology, implementing components from Beckhoff and XAMControl as a building management system.
Friendship Hospital
The clinic in Vientiane, the capital of Laos, focusses on the treatment of orthopaedic and neurological patients. Furthermore, as a university clinic, it is one of the most important research institutions in the country. Despite the size of the building (18,000 m2) and the climatic and cultural challenges, the project could be successfully completed and handed over in 24 months.
Diagnostic and Surgical Centre
The somewhat smaller project in Papua New Guinea (7.930m2) using the same components (Beckhoff, evon XAMControl) was handed over to the Health Ministry after just 20 months' construction time.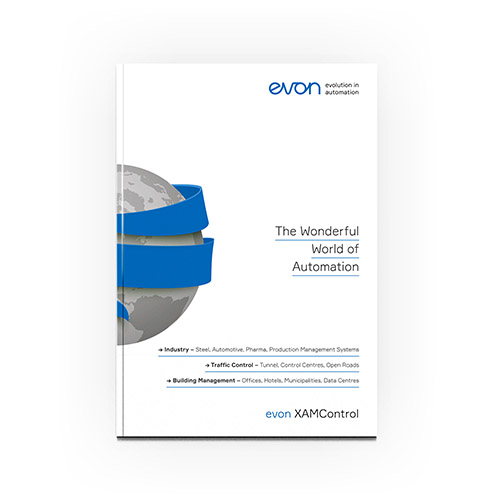 More about evon XAMControl?
evon XAMControl summarized in a PDF, just fill in the form and we will send you the download link immediately.